Students are allocated a Tutor Group with whom they will have most of their lessons to start with.  They usually remain with their tutor throughout their time here and will register and take part in tutor activities.
Mrs McGladrigan – 7FMN
My name is Mrs McGladrigan and I am a science teacher who has been at Winstanley for 6 years. I am originally from Scotland but have lived in England for over 25 years. When I am not at school I love spending time with my family. I enjoy cycling, gardening and shopping. 
I look forward to meeting you all soon. 
Mr Moore – 7SMO
Welcome to Winstanley! I am so excited to meet all of you, and to get to know my new tutor group. I am an English teacher who, obviously, loves reading so I can't wait to hear about your favourite books and stories, as well as hopefully being able to recommend a few of my own favourites to you! Outside of reading, I spend most of my spare time watching football and supporting FA Cup champions Leicester City. The great thing about the students at Winstanley is how welcoming and friendly they are, so you will all fit in straight away. I look forward to meeting you all in person and I apologise in advance for my terrible jokes and awful singing. Enjoy your summer and make sure to read plenty of books, get plenty of rest and prepare yourselves for Secondary School!
Mrs Rollason – 7RN
Welcome to 7RN. My name is Mrs Rollason and I've been at Winstanley for a long time now teaching maths. When I am not at school I enjoy walking my dog and competing with our Flyball team. I look forward to meeting you all under (hopefully) more normal circumstances.
Mr Greenwood – 7MGR
Hello, and welcome to The Winstanley School. I'm really looking forward to meeting each of you and getting to know you. I have the privilege of being your tutor and helping you make a fantastic start at secondary school. While some of you may be a little nervous, I hope that you are also all excited about this new stage and making new friends as you begin your time at TWS.
How to help your child succeed – why is it so important?
Nutrition

Sleep

Organisation

Independence

Home Learning

Working with the school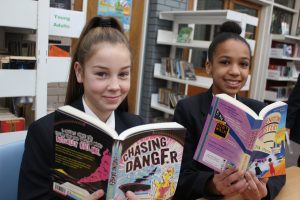 Equipment you will need
Pens – black

Pencils

Ruler

Rubbers
Colouring pencils
Sharpener
CASIO classwiz FX-83GTX Scientific Calculator (the Science department have some to purchase for £7.50 if you would prefer to wait until you have started school)
Uniform 
To find out more about uniform follow this link – School Uniform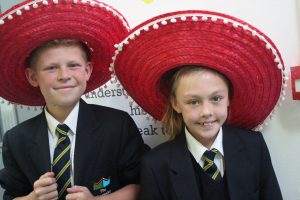 Attendance 
*We expect all of our students to be here all of the time – 96% attendance minimum
*We cannot authorise holidays during term time
*All students must arrive on time everyday
Letter to parents about using Studybugs, a new way to track attendance.