Our House System
Here at The Winstanley School our house system helps to embed a sense of community, friendship and healthy competition amongst students and staff. Students should feel a sense of belonging and pride in their house just as they do their school. Students can contribute to their house is a variety of ways:
Individually – students can be nominated by anyone (other students, staff, parents, external agencies etc.) and the house leaders will award where appropriate. Would you would like to nominate someone for some individual house points? If so please email; 

[email protected]

As part of their tutor group – every fortnight students (on a week 2) will take part in a house challenge during form time. The challenge will vary and each week will suit a different skill set. Can you help your tutor group this week?
As part of a whole school event – houses also earn points for bigger whole school initiatives such as fundraising (Children in Need) and Sports Day. Can you help by bringing in cakes, pennies for the collection or take part in one of the sports day events?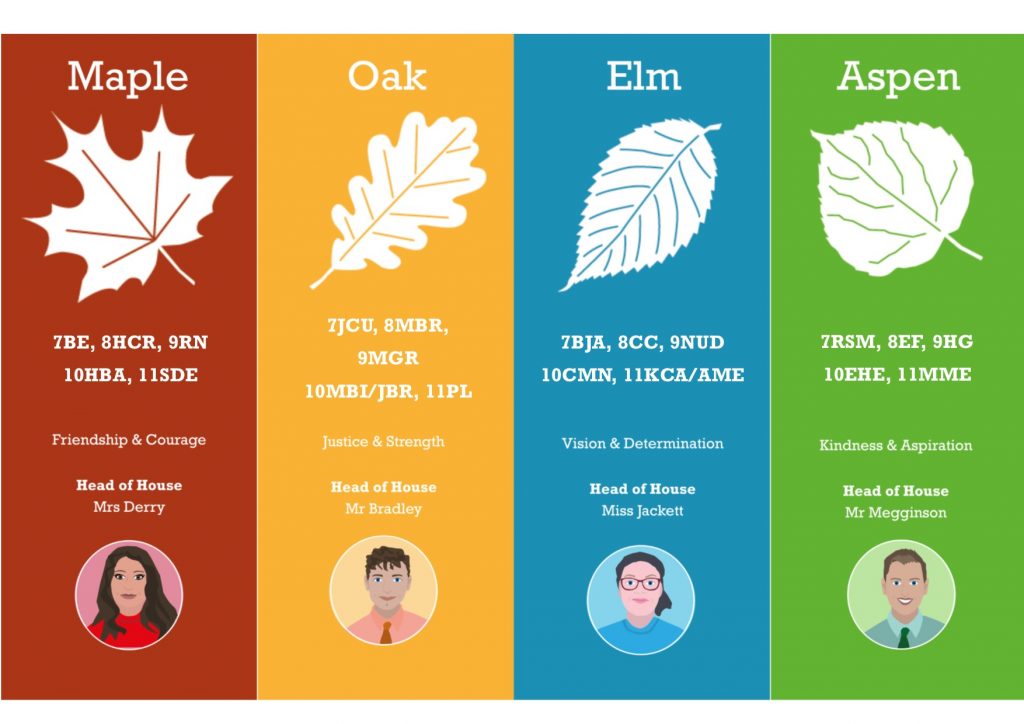 Winners 2023
Well done Aspen: Last year's champions!